Welcome to Mackey Vision Center.
We look forward to helping you with all of your eye care needs.
Call us at (606) 528-1143 today.
Optical, Medical, and Surgical Eye Care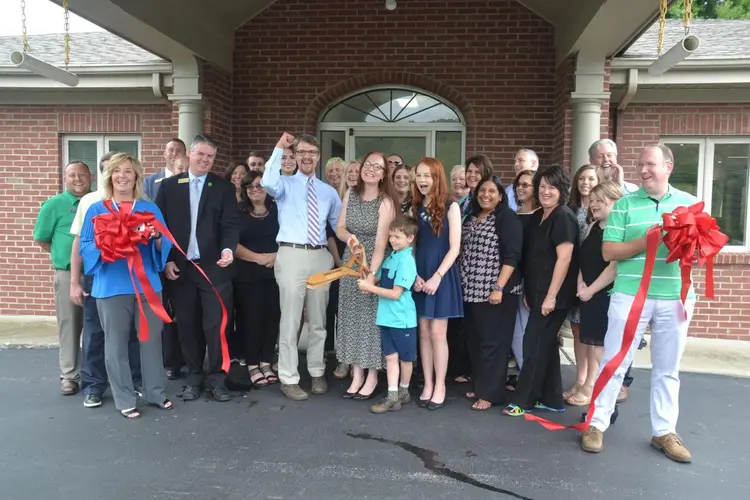 Pictured are Ben Mackey, MD, Kayla Lankheit, OD, Andrew Durant, OD, with Mackey Vision Center surrounded by the center's staff, their family and members of the Southern Kentucky Chamber of Commerce during the grand opening ceremony of the optical boutique.
Complete Eye Care in 2 Locations!
Whether you are interested in contact lenses, glasses, or maybe just need an appointment, we here at Mackey Vision Center will provide you with quality eye care for your whole family. Mackey Vision Center has been serving Southeastern Kentucky for over 50 years, and look forward to serving the community for many more to come!