Nidek EPIC-5100 Refraction Workstation
The Nidek Refraction Workstation assists ophthalmic technicians in performing multiple tasks in a more efficient manner that reduces the amount of time and space needed to perform basic tasks such as refraction, glare testing, and lensometry. Patients and technicians alike find the reduction in workup time and ease of use of the Nidek system to reduce anxiety and increase satisfaction during examinations. The state of the art refraction system delivers consistent and accurate results and we are very excited to have this technology available for use in both of our offices.
Nidek OPD-Scan III
The Nidek OPD-Scan III is a powerful, multi-function device that includes an aberrometer, corneal topographer, auto keratometer, pupillographer, and auto refractometer. Ophthalmic technicians utilize this equipment to perform a variety of tests such as those necessary when fitting and determining the best option for placement and type of intraocular lens (IOL) or hard to fit contacts such as scleral contact lenses. We are very happy to be able to offer the best in ophthalmic technology to all of our patients at Mackey Vision Center.


Humphrey Visual Field Testing
Formal visual field testing is critical in the diagnosis and follow-up of many eye diseases and Humphrey is the gold standard for this testing. We have a new visual field machine that uses a modern scheme called SITA to test your visual field. The differences present in the Humphrey system compared to previous visual field tests provide quicker and more accurate results. Our machine also has the capability to test for glaucoma using the "blue/yellow" test. This test has been shown to pick up glaucomatous damage in it's earliest stages. We are excited about the possibilities this machine has brought to our office and patients.
Nidek YAG/Green Laser Combo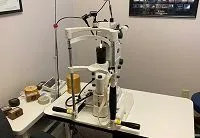 There are about 20 different procedures in ophthalmology that use laser energy to accomplish their goals. Several years ago, we acquired the Nidek YAG/Green laser for our office, enabling us to perform multiple diabetic, glaucoma, and post-cataract laser procedures without the need for a hospital or surgery center visit. The Nidek laser is of the highest quality and having it in our office provides even more convenience for our patients.
Zeiss Cirrus HD-OCT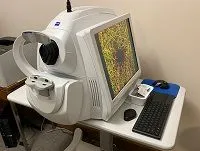 The Cirrus HD-OCT is a fully equipped machine utilized by our staff to assist in the process of optical coherence tomography (OCT). This procedure is non-invasive and assists your ophthalmologist in determining treatment procedures for many eye related issues such as glaucoma, age-related macular degeneration (AMD) and diabetic eye disease, otherwise known as diabetic retinopathy. The procedure takes approximately 10 minutes and allows the machine to take multiple pictures of the retina. We are very pleased to offer our patients technology such as this to assist in the best course of treatment for them.

Zeiss IOLMaster 500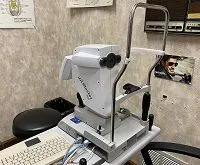 The Zeiss IOLMaster 500 is the superior instrument for providing superior measurements in optical biometry. Superior calculations for intraocular lenses (IOLs) can be produced and repeated time and time again which makes this tool a top choice among ophthalmologists everywhere. The well-developed and thorough technology in the IOLMaster allows for precise and accurate measurement of cataracts and alignment of IOLs. A state of the art machine that we are very excited to provide to our patients in our office.
Zeiss Visucam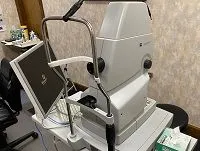 Fundus photography can be completed in office with ease with the assistance of the Zeiss Visucam. Providing full color imaging with renowned Zeiss optics technology allows for the highest quality fundus photography for even the smallest pupils. This painless and effortless procedures can be completed by a member of our staff during your visit.