Here at Mackey Vision Center, we pride ourselves in providing unmatched patient care with every encounter. In addition to our medical and surgical services, we also provide our patients with complete optical service by offering a newly redesigned optical boutique. We offer our optical patients the same level of service they have come to know and expect through their medical and surgical appointments. Our dedication to providing the highest quality available means we only provide products that make your investment worthwhile.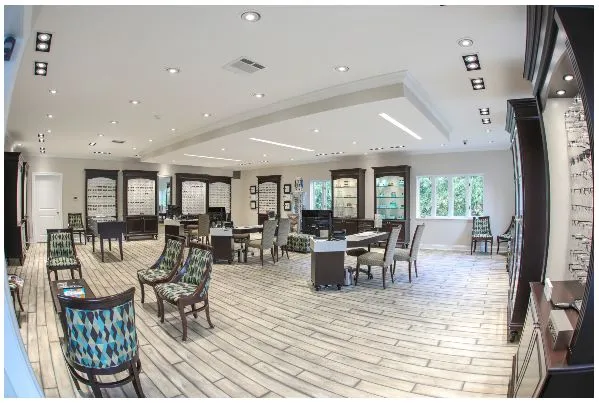 Our optical lab features state of the art Briot finishing and edging equipment so that we can provide our patients with an efficient and hassle-free experience. If you are experiencing an issue with your prescription or glasses purchased through our optical boutique, please contact us so that one our opticians can remedy the issue in the most efficient way possible for you.
Mackey Vision Center offers an extensive selection of designer eyeglasses and sunglasses as well as many other products and services, such as safety glasses, kids glasses and sports goggles. To find out more about the services offered, please visit our Frame Room and speak with one of our opticians today!